Day 2
10AM - 11:30AM | Nursing Homes, Long Term Care Facilities and Human Rights
---
Headlines over the past year have only served to underscore the fact that too many people who live in facilities that were intended to be supportive of their wellbeing instead find themselves facing living conditions that are substandard - or that sometimes may even prove to be deadly. This panel will seek to explore the challenges facing this often-disenfranchised population and what needs to be done to ensure their safety and wellbeing. Eric Carlson, Directing Attorney (Justice in Aging); Natalie Kean, (Justice in Aging), David Lipschutz, (Center for Medicare Advocacy) and Cinnamon St. John, (Center for Medicare Advocacy).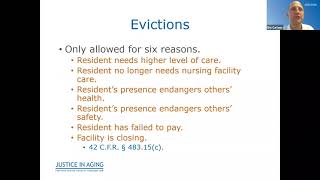 ---
2PM - 3:30PM | Resources and Trends in Human Trafficking
---
This panel looks at human trafficking from several different lenses. We will discuss the criminal aspect of human trafficking and the prosecutorial functions of the U.S. Department of Justice. On the civil side, we will examine employment discrimination issues and the Equal Employment Opportunity Commission will share information about its charge processing and Strategic Enforcement Plan #2 as it relates to protecting immigrant, migrant and vulnerable Workers. Speakers will also provide information about government and public resources that are available to victims. Join us for a dynamic conversation on how we can all work together to combat human trafficking. Speakers include: Nicole Bell, Founder and CEO of Lift Worcester; Alex Grant, Attorney, U.S. Department of Justice; Lauryn Myers,Victim/Witness Specialist, U.S. Department of Justice; and, Kenneth An, Director, U.S., Equal Employment Opportunity Commission.
This workshop was not recorded by request
---
10AM - 11:30AM | Housing Rights for People with a Criminal History
---
People with a record of incarceration, conviction, and arrest face steep barriers to finding affordable housing, due to screening requirements that - depending on the housing provider - can often end up as a blanket refusal with no consideration of the circumstances of their lives. For this reason, people who have been incarcerated have a 7 to 11 times higher risk of homelessness. This panel will discuss the barriers and impacts that people face along with innovative solutions that are happening around the country and in Massachusetts. Panelists will include housing providers who have tackled this issue, advocates, researchers, and people directly impacted by mass incarceration and its collateral consequences.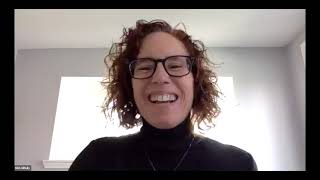 ---
12PM - 1:30PM | Keynote Speaker: Deborah Archer
---
Deborah N. Archer is the Jacob K. Javits Professor at New York University, and Professor of Clinical Law and Co-Faculty Director of the Center on Race, Inequality at NYU School of Law. Deborah is also the President of the American Civil Liberties Union and a nationally recognized expert in civil rights, civil liberties, and racial justice. She is a graduate of Yale Law School, where she was awarded the Charles G. Albom Prize, and Smith College. She previously worked as an attorney with the American Civil Liberties Union and the NAACP Legal Defense and Educational Fund, Inc., where she litigated in the areas of voting rights, employment discrimination, and school desegregation. She was also a member of the faculty at New York Law School for fifteen years and an associate at the firm Simpson, Thacher & Bartlett. Deborah is also a former chair of the American Association of Law School's Section on Civil Rights and Section on Minority Groups. She previously served on the New York City Civilian Complaint Review Board, the nation's oldest and largest police oversight agency, and the 2018 New York City Charter Revision Commission. Deborah received the Otto L. Walter Distinguished Writing Award and the 2014 Haywood Burns/Shanara Guilbert Award from the Northeast People of Color Legal Scholarship Conference. Deborah was recognized by the New York Law Journal as one of New York's Top Women in the Law. Professor Archer will be introduced by Dean Sudha Setty of the Western New England University School of Law.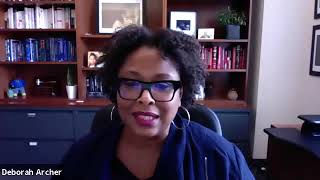 ---
2PM - 3:30PM | Hijabs and Wedding Cakes: A discussion at the intersection of civil rights and religious practices.
---
Panelists will address the intersection of religion and the protection of civil rights of vulnerable populations in public accommodations, policing and the workplace.
Professor Jennifer Levi will provide an update on Masterpiece Cake Shop v. Colorado Civil Rights Commission (2018), where a bakery refused to provide a wedding cake to a gay couple based on the owner's religious beliefs and preview Fulton v. Philadelphia, a pending Supreme Court case addressing whether faith-based private agencies accepting federal tax dollars can refuse to accept same-sex couples as foster parents.
Civil rights attorney Emma Freeman will address the civil rights implications of Clark v. City of New York, a case where she is representing a class of more than 7000 New York City residents, mostly Muslim women, in a civil rights class action against the NYPD alleging religious discrimination resulting from their being forced to remove religious head coverings while in police custody and for mug shots.
Dr. Marianne Yacobian, a scholar whose research is focused on issues of institutional ethics and anti-Muslimism and Islamophobia, will discuss address the efficacy of EEOC efforts to address embedded biases against religious minorities in the workplace context and examine extra-legal means of creating cultural environments that support respect for all employees.
Panelists:
Professor Jennifer Levi – Gay and Lesbian Advocates and Defenders (GLAD) and faculty Western New England University School of Law, Springfield, Massachusetts
Dr. Marianne Yacobian – Professor of Global Studies, Menlo College, Atherton, California
Attorney Emma Freeman – Emery, Celli, Brinkerholff, Abady, Ward, & Maezel, LLP, New York City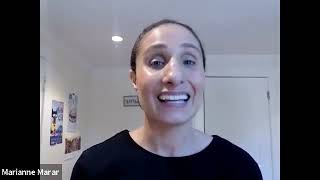 ---
---
Frequently Asked Questions